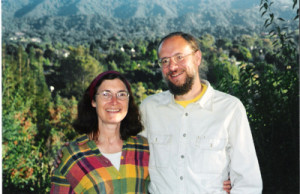 Jan Lavacek, from Yonkers, New York and Carole Sullivan, from the Chicago area, met while working at Timberlake Playhouse in Mt. Carroll, IL in 1973.  Jan was there as a technician, Carole as an actress. They married in 1975 and have now worked together for over thirty years on various theatrical collaborations.
Although each has often worked without the other, their preference is still to work together whenever possible. Jan and Carole settled in the rolling hills of northwestern Illinois, outside the small town of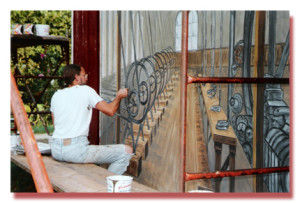 Galena, far from the urban environments where they were raised. Choosing to live in the peace and beauty of the country, they built a homestead (log by log and stone by stone) and raised their daughter Deborah. Over time they have added a barn for dairy goats, a chicken palace for the chickens who provide fresh eggs, and a workshop within which Jan could build sets. For 9 years Carole sang 6 nights a week at the legendary "Raleigh's" in Galena, and Jan developed his own construction company.  There were few sets to build in Galena at that time.
In 1986 Carole and Jan joined forces with Ronn and Alice Toebaas to found the Main Street Players Theatre Company.  When Ronn and Alice moved to Chicago in 1990, Carole and Jan continued to run the company.  Jan stopped renovating historic homes and went back to his first love of stage design and construction.  With Carole as artistic and managing director and Jan as resident designer and technical director, the company continued to grow.  Main Street Players became a non-profit company in 1993, and Jan and Carole left their positions there at the end of 1995 to pursue broader interests including more time for play writing and painting.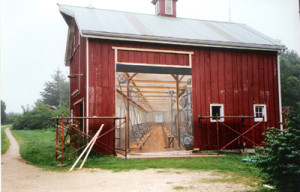 Now they happily free-lance, and find they can choose projects they love and still have time to play in the garden and travel.