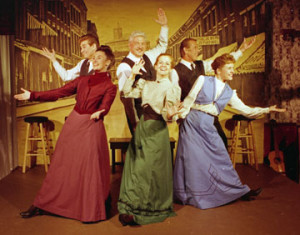 The boom days of lead
mining…the golden era of steam boating…the turmoil of the Civil War…all are part of the historic fabric of Old Galena.
"Remembering Old Galena" offers a fascinating portrait of the town's colorful history in an original musical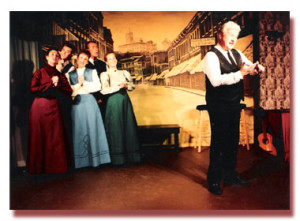 production written by Galenians Ronn Toebaas and Carole Sullivan.  Performing in period costumes, our singers and actors introduce the "town that time forgot" with amusing anecdotes, intriguing nuggets of history and vivacious song and dance.
"……… Galena's goodwill ambassadors."  -Dave Mahon, Cardinal Tours
"We keep coming back!" -Susan Young, Young at Heart Tours
"Everyone enjoyed your very lively presentation…" -State Farm Insurance
"Great job! You told a story! Showmanship! Enthusiasm! Stage presence!" -William Schultz, Madison, WI